Would you like to exhibit at Duus Museum?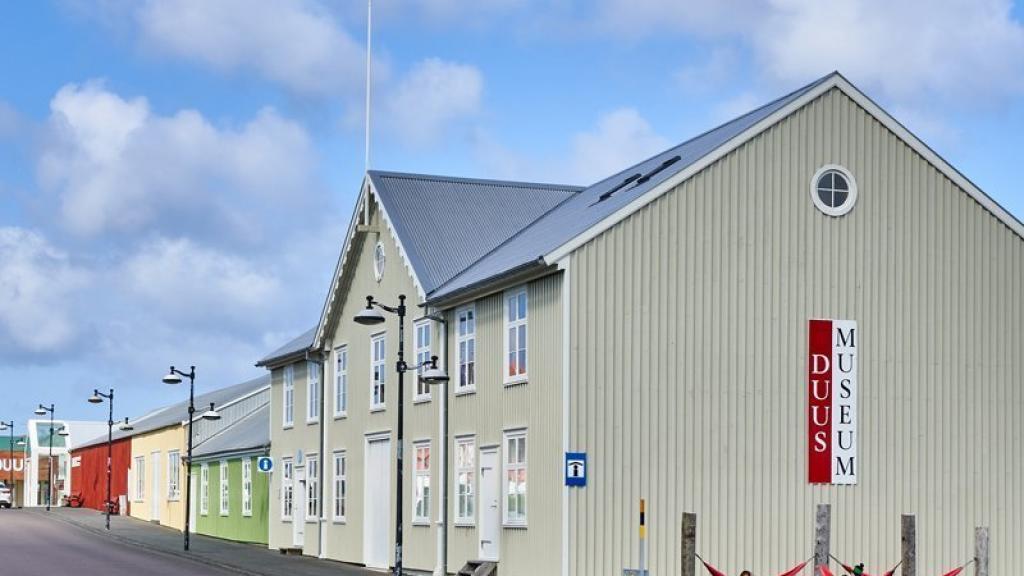 Duus Museum and Reykjanes Art Museum would like to invite a collaboration this summer with people who create art and live in the Suðurnes area. The idea is to offer the hall Bíósalur for an exhibition from June 4th to August 27th. It will depend on the number and nature of the applications whether the exhibition period will be divided into one or two exhibitions, exhibitors can also expect to participate in a group show.
Those who are interested are encouraged to apply for a place in the exhibition. The application must be accompanied by a clear description of what kind of art work you would like to show and photographs with a sample of the works. A variety of art forms can be considered, such as paintings, graphics, drawings, photographs, sculptures, etc. However, it is not possible to exhibit video works at this time. The exhibition space Bíósalur has a system where you can hang art works up with nylon threads. It is forbidden to hammer nails into the walls. The selection of exhibitors is in the hands of Reykjanes Art Museum.
Exhibitors are responsible for the installation of the exhibition with help from the Reykjanes Art Museum. Exhibitors must follow the rules that apply to the Duus Museum. Reykjanes Art Museum reserves the right to choose from the works of the exhibitors in collaboration with them.
Anyone who engages in art of any kind can apply, but those who have not exhibited in the Duus houses before have priority. Groups can also get together and apply in one name. Younger people are also especially encouraged to apply.
Applications must be sent by e-mail to helga.a.palsdottir@reykjanesbaer.is no later than May 17th. In the subject line, write: Summer exhibition in Bíósalur. All applications will be answered.
The application must be accompanied by:
A detailed description of the planned exhibition; such as what kind of work, how many pieces, sizes, content, etc.
A photograph or photographs with a sample of works
Applicant's CV